Laura Booz
I Love to Write and Teach About Jesus…
***
Contact: If you would like Laura to speak at an upcoming event or to write an article, feel free to contact her: laura(at)laurabooz(dot)com.
Who is she? Laura lives with her husband Ryan, and children in the mountains of Pennsylvania, where they are beginning a small-scale farm. She has enjoyed speaking all over the country for ministries such as Pure Freedom, Marriage Savers, MOPS, AGLOW, and The Allume Conference. Laura received training through the Certificate in Women's Counseling program from CCEF (Christian Counseling and Educational Foundation) and Westminster Theological Seminary. She also participated in a TruthXChange conference with author and speaker Peter Jones.
For five years, Laura wrote almost-daily posts for her personal blog, 10 Million Miles.  She wrote and published the eBook Blogger Behave, and has written many guest posts and articles for blogs and ministries such as Covenant Eyes, SarahMae.com, and Sister's in Bloom.
Though building her home is her first priority, Laura cherishes a few opportunities each year to speak or write publicly about God and His Word.
Laura and her family are members of a local PCA church, where they are involved in the music, men's, and women's ministries. Laura enjoys spending time with her husband, homeschooling her children, reading, writing, running, and leading a local women's Bible study.
As a teacher, Laura's greatest aim is to offer solid biblical teaching, unforgettable stories, and life-changing application, so that every Christian woman may walk in the light of God's Word. 
What does she write and speak about?

Every Christian Woman: Did you know that the Beatitudes are meant to be a descriptive of every Christian woman? Together, we'll explore the vision, mission, and legacy that Jesus offers to all of His followers. As we study each beatitude, Jesus will win our hearts with His perfect obedience, transform our lives, and make us truly happy.
The Affection of Our Hearts : Despite the limitless topics of Bible studies, the theme of our existence always comes back to love, doesn't it? I don't know about you, but I often need to be reminded of love's significance in my own life. Be encouraged to love God more intimately, love His word more passionately, and love others more practically.
A Fruitful Marriage: Marriage is so beautiful – perhaps the most beautiful thing on earth. As two complementary humans vow to faithfully help and cherish one another, God promises to give the grace and courage to fulfill those vows. Be encouraged to lay your life down for your husband, to enjoy your husband's friendship, and to become his loving wife… for life.
A Fulfilling Motherhood: How do we best love the precious blessings that God has given us? How do we train them and guide them so that they will love Him, obey His Word, and walk humbly with Him? Be encouraged and equipped with practical ways to build your home and establish truth for your children.
Receiving Redemption: It doesn't take long before each of us experiences some "hard knocks" in life: some are momentary traumas, others are life-long heartaches. We must set our eyes on Jesus, who sees and overcomes our darkest valleys for us. Whether we  are mourning someone's death, recovering from abuse, finding our footing after a divorce, or healing from years of rebellion, God's Word instructs us on how we should live in the process of redemption. Be encouraged to forgive and receive forgiveness, to love and receive love, as well as to be reconciled to God and become a minister of reconciliation.
What have others said about Laura's work?
"She was a wonderful orator, very vibrant, challenging and encouraging.  I took a lot of notes that will certainly guide my prayer life and walk with the Lord."
"Laura was genuine and easy to listen to.  I felt she was filled with the Holy Spirit."
"She did an awesome job!  I loved her fire and love for the Word.  I am praying for that same desire and hunger for God's word."
"Laura was an excellent speaker.  She was relevant and truly has a heart for God.  I felt God shine through her.  She was truly a blessing to our group."
 What about 10MillionMiles?
This blog is named after 2 songs.
The first title comes from Patty Griffin's song about our walk around this planet. I've always thought that everybody could have rights to this song. It's not my mantra, mission statement, or bumper sticker, but it's good enough to inspire a blog. Her voice holds the other half, so listen to her sing.
10 Million Miles
I must have walked ten million miles
Must have walked ten million miles
Wore some shoes that weren't my style
Ten million miles
I've been kind of told some lies
Like anyone who's lived or died
Like anyone who's ever tried
To walk ten million miles
I memorize and I forget
I do some things that I regret
Wish for things I never get
Walk in the rain and get wet
I must have walked ten million miles
Must have walked ten million miles
So think before you criticize
Ten million miles
I traveled 'round from place to place
Wore some rags around my waist
And other times, a dress of lace
And always search for your sweet face
You oughta come some time for tea
Maybe we could see the sea
Talk a lot, or let things be
Just enjoy the mystery
I must have walked ten million miles
Must have walked ten million miles
Wore some shoes that weren't my style
Fell into the rank and file
So just say I was here a while
A fool in search of your sweet smile
Ten million miles
The second – but more important – title comes from my autobiography, which is found in Fanny Crosby's hymn, "All The Way My Savior Leads Me".
Here's Chris Tomlin's version: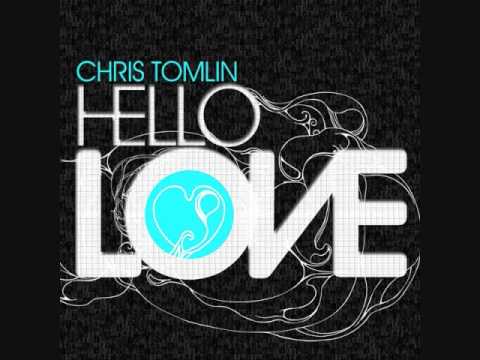 All the way my Savior leads me
Who have I to ask beside
How could I doubt His tender mercy
Who through life has been my guide
All the way my Savior leads me
Cheers each winding path I tread
Gives me grace for every trial
Feeds me with the living Bread
You lead me and keep me from falling
You carry me close to Your heart
And surely Your goodness and
mercy will follow me
All the way my Savior leads me
O, the fullness of His love
O, the sureness of His promise
In the triumph of His blood
And when my spirit clothed immortal
Wings it's flight to realms of day
This my song through endless ages
Jesus led me all the way
Jesus led me all the way
All the way my Savior leads me
All the way my Savior leads me
MEET THE FOLKS WHO JOURNEY BY MY SIDE:
Through this blog, you can make a virtual visit to our little farm!
My husband, Ryan, built a windmill to aerate the pond so that we could have paddle-boat races without getting tripped up in the algae. (We're in the market for a paddle boat or two, so if you hear about any good deals, let us know.)
We're always up for a good story. We love homeschooling, reading, writing, singing, working, and eating well.
This is where we learn how to garden and preserve food, refinish furniture and cook well; where we jog down long lanes and past cornfields; where we really do sing around the piano, play Shoots-and-Ladders,  and occasionally force our friends to play kickball (my idea).
Please keep visiting us through 10 Million Miles! We love your company.